Wow, I think yesterday's post was the most blatantly misogynistic (spelling?) thing I have ever written. Always good to reach a new low.
My brother and my cousin are coming from back home to hang out here for the weekend. Sheeeeeeeeeeit.
And now, a picture of my brother, blacked out, hitting on two of my ex-girlfriends at the same time.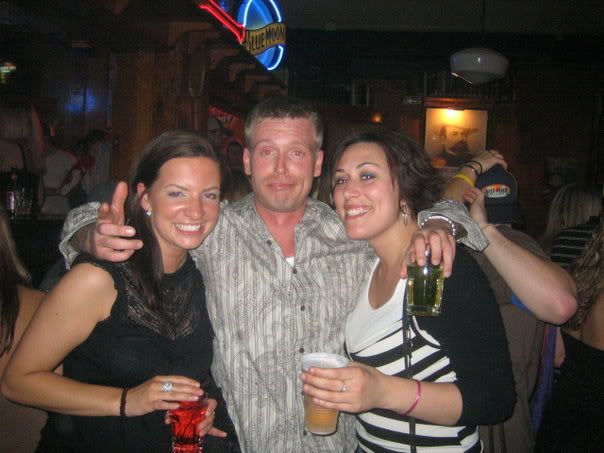 This is the definition of foreshadowing.